This week, I got the chance to visit Amilinda, 315 E. Wisconsin Ave., a restaurant which offers a variety of unique Portuguese and Spanish inspired dishes.

I had the honor to meet chef and owner Gregory Leon. He was chosen as a semifinalist for a James Beard award this year after making it to the finals in 2022. I really hope he is awarded this honor in 2023.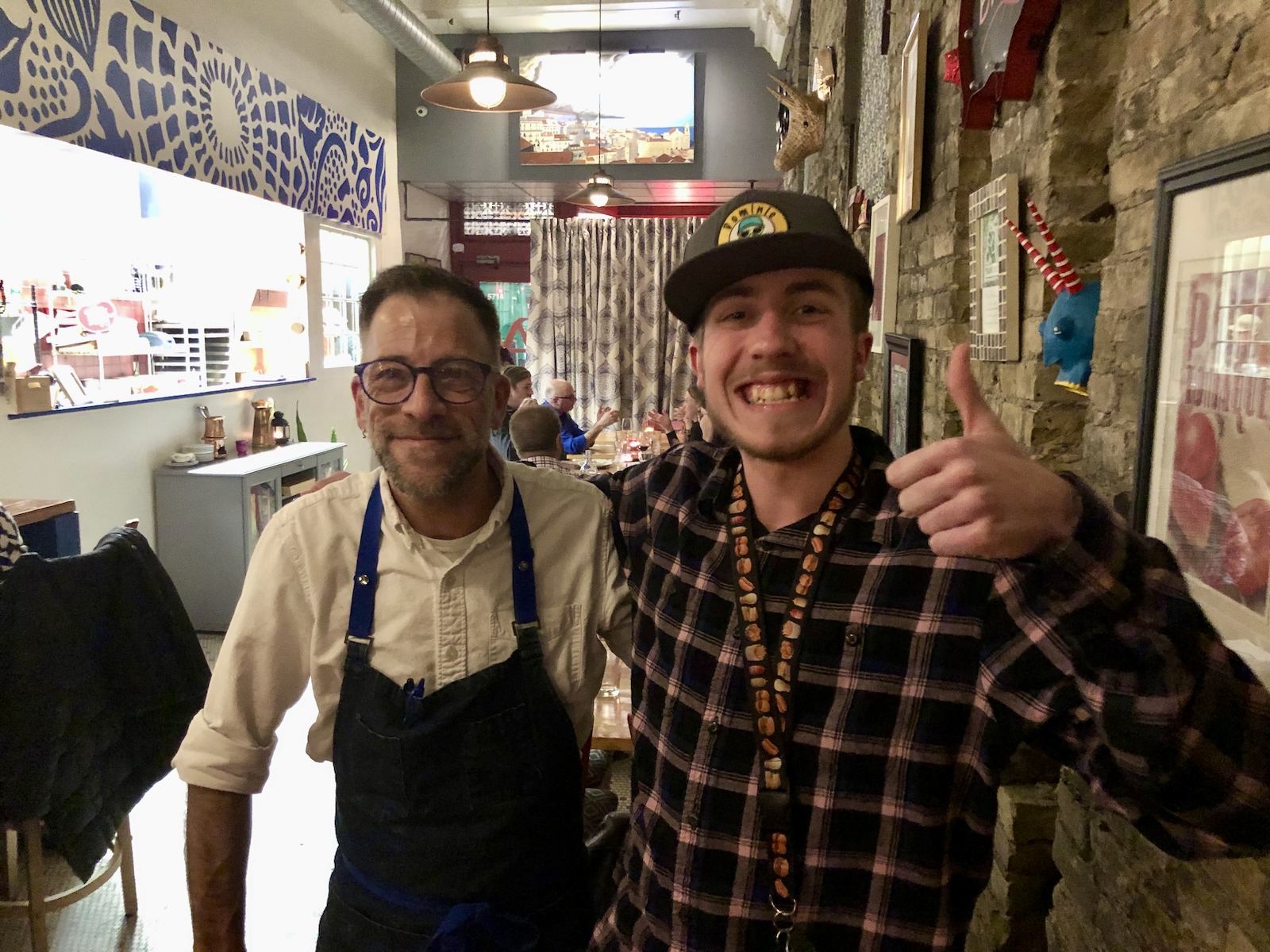 Chef Leon is from Venezuela originally, and has been a chef in San Francisco and Madrid, Spain. California was getting too expensive, so he traveled for five total months looking for a new city where he could live. An awesome friend of his invited him to Milwaukee and he fell in love with the city and hasn't left. Chef Greg said Milwaukee has been really outstanding to him and he just loves it here. The name for his restaurant, Amilinda, is a combination of his parents' names.  The restaurant opened in 2015. 

Inside they have brick walls that are exposed with lots of artwork on the walls. The vibe reminded me of a European cafe. This restaurant had such a cozy and inviting atmosphere. You can even see the kitchen where the chefs cook all the food, which I love.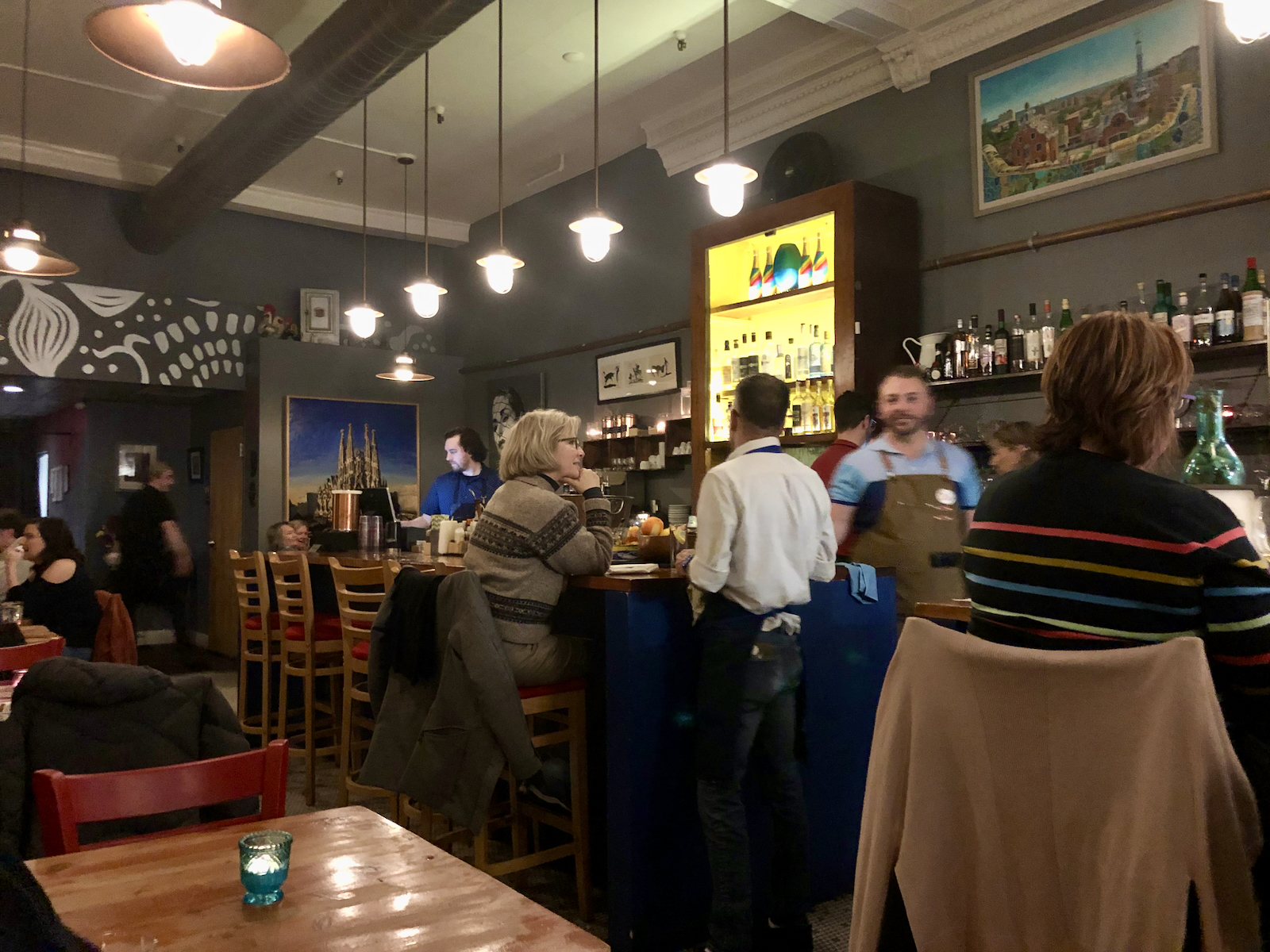 Our waiter, Brendan, was super friendly. Chef Greg was very pleasant to talk with. He told us about the dishes that he cooks and what is in each one. He puts so much effort into his cooking and takes pride in his work as a chef. He is truly passionate about his food. He also has helpful and positive workers that care so much about the customers that come to the restaurant. 

Amilinda brings in fresh ingredients daily and their menu changes based on what is fresh and in season. Chef Greg puts his own twist on a lot of his traditional dishes. I thought the menu was really great. 

I ordered the Portuguese fire sausage and when our waiter Brendan brought it to my table, I was blown away because it was actually on fire. It was so cool to watch this.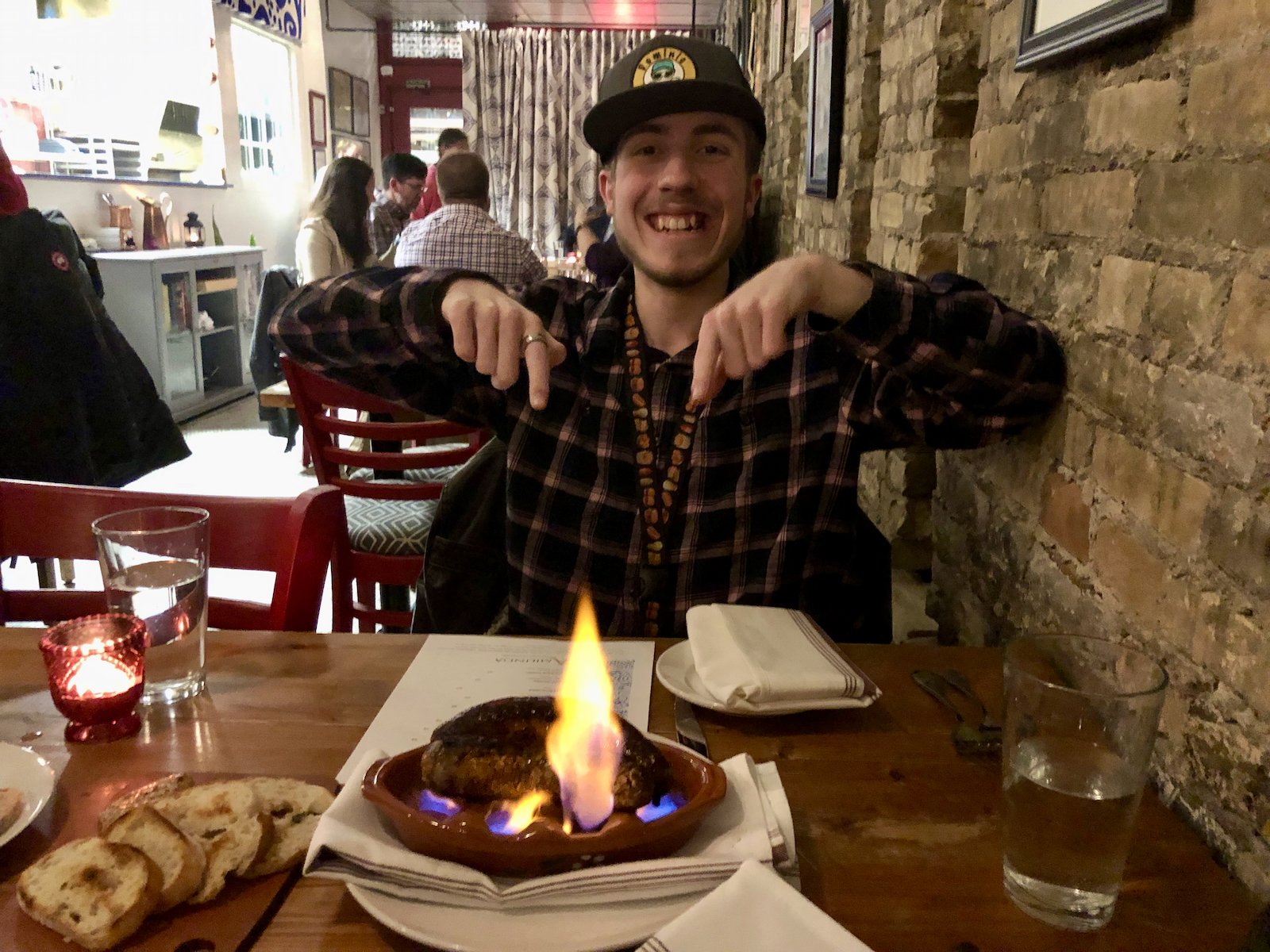 The Portuguese sausage was very well prepared, and it had just the right amount of spice. I thought it was delicious. 

For my main course, I ordered their fried chicken thigh, which came with red grits, braised greens, spicy maple honey and Manchego cheese. I loved the spicy honey drizzled on top, which gave it a slightly sweet and spicy flavor.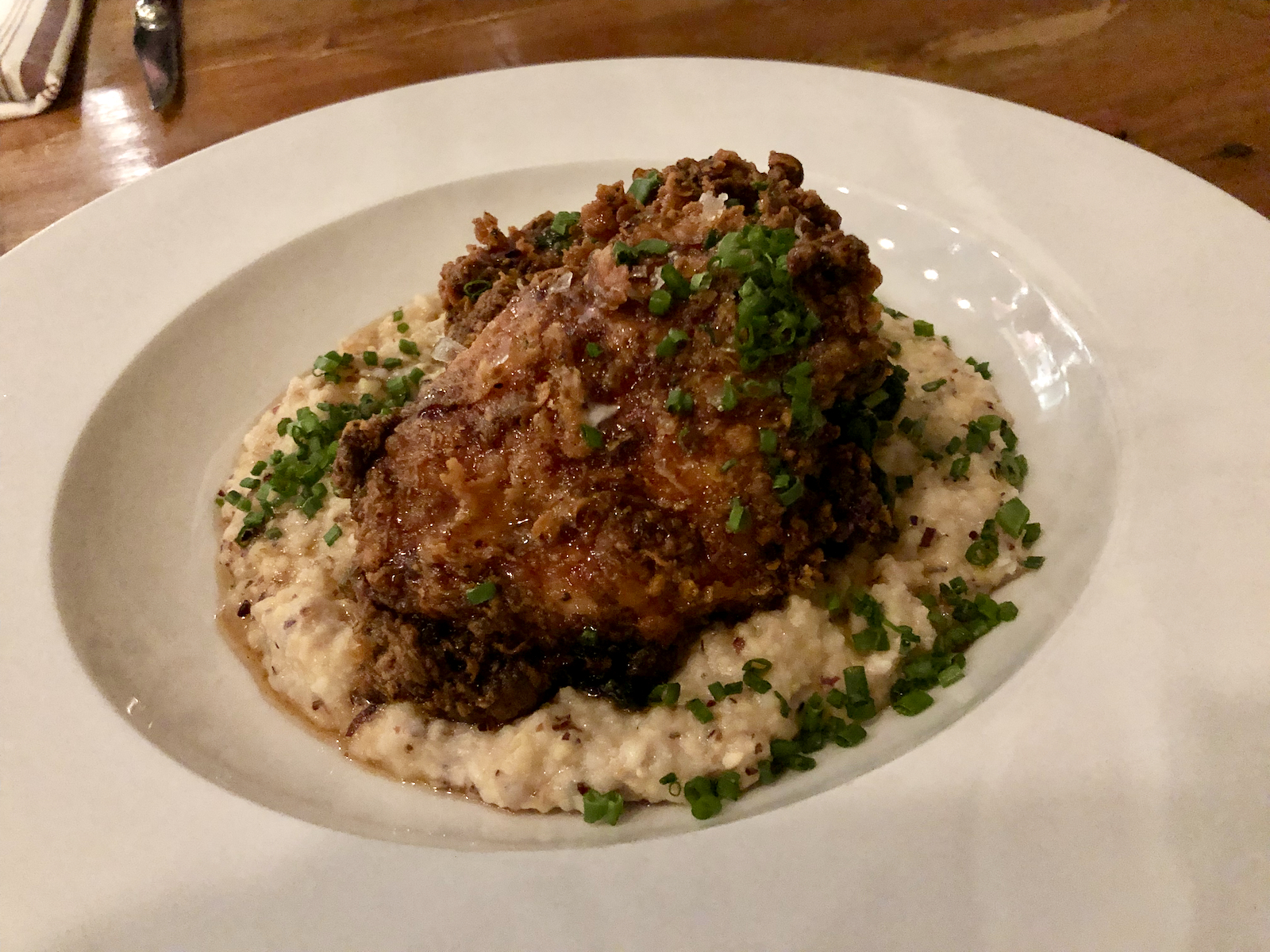 The dish was beautifully presented and it almost looked like a piece of art. The seasoning, and flavors went perfectly together. This is probably the best fried chicken I ever had. Those red grits melted right in my mouth. You can never go wrong with fried chicken and grits; but with Chef Greg's spin on this dish, it's a must try.  

For dessert, I got try the chocolate caramel torte with whipped cream. The chocolate torte was very well presented, rich and decadent: a great dessert to end a great meal.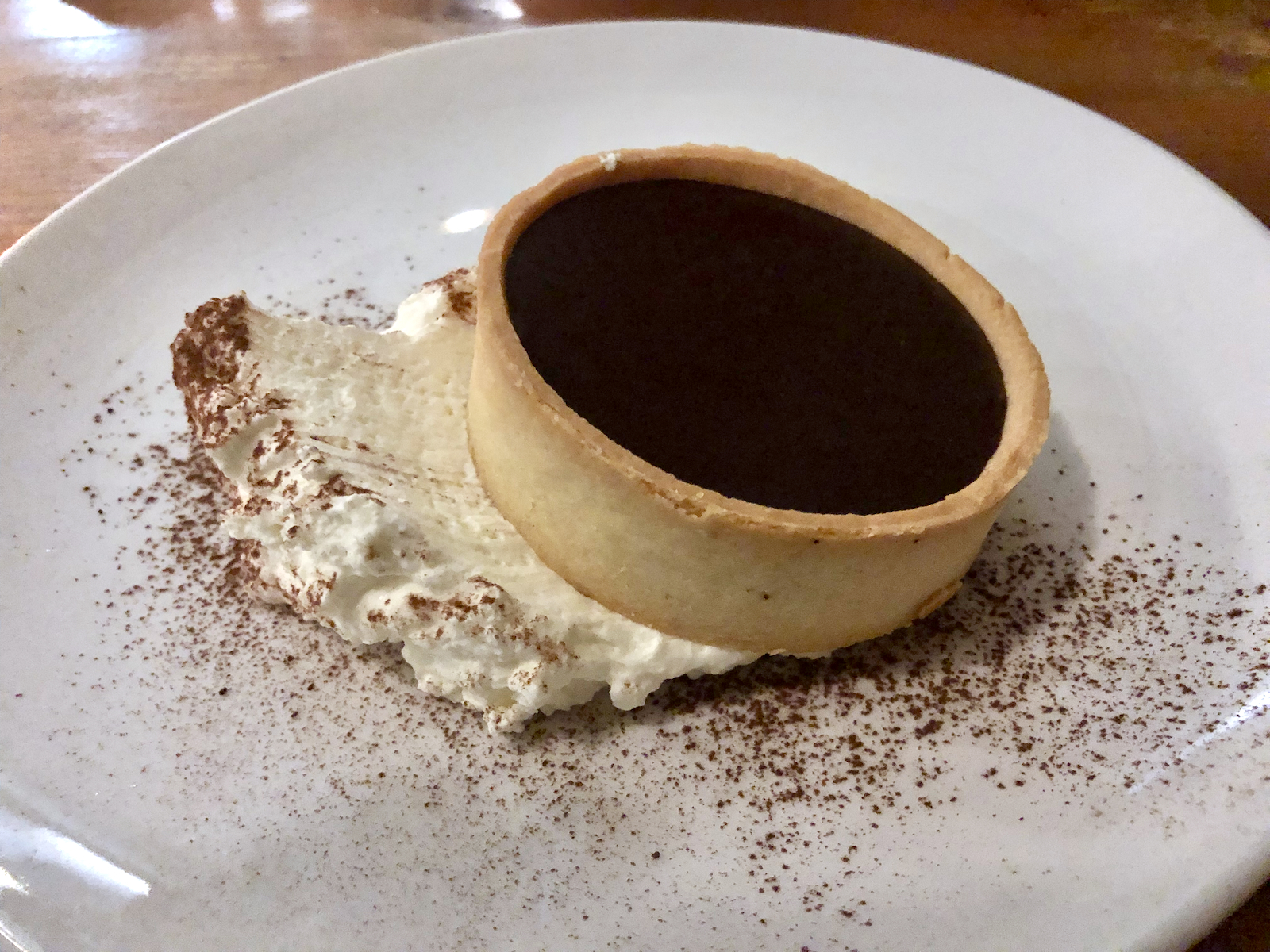 I would highly recommend checking out Amilinda. I was in heaven with all this food. I can definitely see why he was nominated for that prestigious chef honor. Don't miss this place.  

link