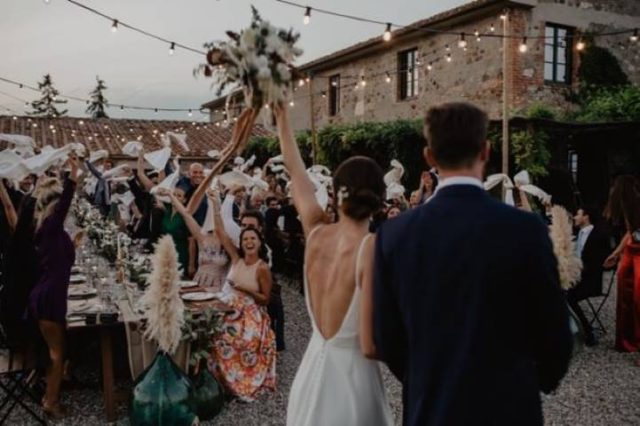 Looking for a glamorous wedding location in the Italian countryside where you can party into the night? The perfect place for an elegant and intimate family gathering on the edge of the Italian lakes? Or maybe a private party with friends in a beautifully renovated trulli, immersing yourself in the heritage of Puglia? … Casas Latinas has got it covered.
Casas Latinas is a stunning collection of sophisticated estates, hotels and villas across Italy, Spain, other Latin European countries and Latin America, including Brazil, Argentina, Costa Rica and Venezuela.  
This year they added three stunning new Italian casas to their portfolio -all available for exclusive hire and perfect for celebrations of all shapes and sizes: Casa Badra, a beautiful traditional Puglian home from home; Locanda in Tuscany set amongst the rolling hills in a UNESCO world heritage site in Tuscany, and Casa Fantini a concept hotel on the on the tranquil shores of Lake Orta.
Casa Badra in Puglia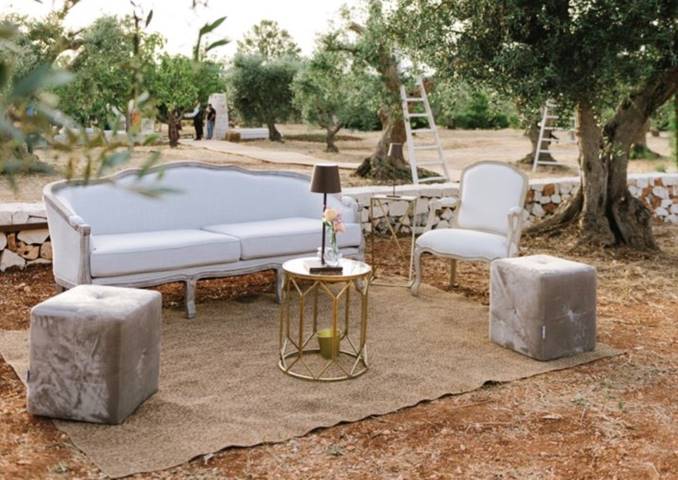 Puglia in Southern Italy is top of the list of places to visit this year with its idyllic countryside and pristine coast. Perfect for a family or a small group of friends sharing Casa Badra is a stunning 4-bedroom authentic property in a newly converted group of trulli, the traditional Apulian dry stone whitewashed huts with conical roofs that are specific to the Itria Valley. The property is set amidst a large estate of olive groves between the Adriatic coast and Alberobello. A very special space to visit – a stay here offers the chance to experience a truly authentic Puglian casa like no other.  Book a traditional cookery lesson with a local nonna and learn the secrets of how to make the best pasta dishes using fragrant herbs grown on the garden terraces.
Casa Badra is made entirely from local materials reflecting the ancient culture of this fascinating region. Located in the countryside of the Valle d'Itria, just 4km outside the UNESCO World Heritage Site town of Alberobello, whose trulli-packed old centre makes it one of Puglia's most visited towns. The views of the Valle d'Itria are what many consider to be the "typical" Puglia. Rolling hills, groves of centuries-old olive trees, whitewashed towns bleached further by the southern Italian sun.   A stay at the Masseria, or country house, is about slow living – a major travel trend. Life is spent outdoors – either dining on the large stone-paved terrace or relaxing in the pretty pool with its breathtaking views over the surrounding Apulian countryside.  
Casa Badra accommodates up to 8 people in its 4 bedrooms -all located on the ground floor of the house. The design of the villa is very authentic – a pared back style of white-washed walls and flag stone floors are in keeping with the trulli traditional, with mid-century style furniture and a focus on ceramics and art from local artists.   The luxury conversion, whilst rooted in the past, features up to the minute features such as underfloor heating, air cooling systems and all mod cons in the kitchen. 
There are a whole range of experiences available during your stay at Casa Badra. Mountain bikes and treks over local countryside can be arranged and there is a private yoga instructor as well as masseurs and cookery classes all available on request.
Locanda in Tuscany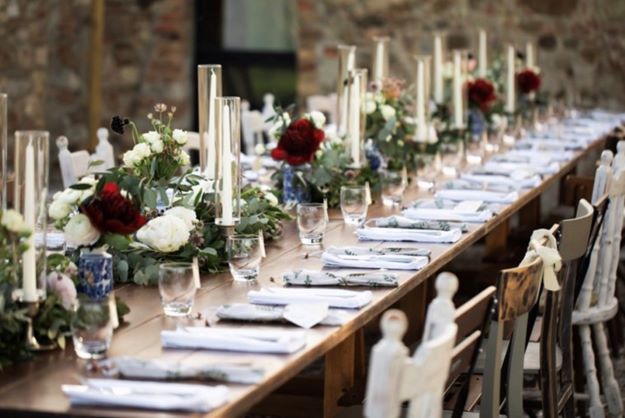 If you are looking for the ultimate authentic Tuscan experience for a special gathering, wedding or get-together, Locanda in Tuscany ticks all the boxes. This property is set deep in the heart of the Italian countryside where you can enjoy absolute peace and quiet with nothing but the sound of the birds chirping to wake you.  With zero air pollution Locanda in Tuscany is perfect for incredible night skies and star-gazing or during the day wonderful walks through the hills or cycling to explore this stunning UNESCO World Heritage Site.
With nine rooms, including four suites, the first-floor suite has magnificent bath tub views, and relaxing in-room spa treatments are available for guests. Sleep-focused hotels are a huge trend this year for wellbeing holidays –  at Locanda in Tuscany the owners take sleep seriously and guests are offered a choice of cotton or linen sheets plus the locally designed wooden beds are metal free to eliminate electromagnetic pollution that could compromise sleep. 
With breathtaking sweeping sunset 180-degree views over the Val D'Orcia close to the village of Castiglione d'Orcia, this beautiful rural hideaway also offers privacy, comfort, and an authentic Tuscan experience for an unforgettable summer celebration.  Tuscany is famous for it's weddings and the team can create a bespoke menu for your special day and work with you to create the perfect event for your guests from a pool party with Djs and a cocktail bar to a quieter al fresco poolside dinner for just a handful of guests, under the stars.
The restaurant Taverna Di Mozart is the perfect setting for an intimate dinner, party or event and is set inside an old stable with an outdoor terrace, where you can sit under a vibrant bougainvillea trellis. The restaurant showcases the very best of traditional Tuscan cuisine. The dishes are influenced by traditional Tuscan gastronomy with 'passion, quality and taste'.
Casa Fantini on Lake Orta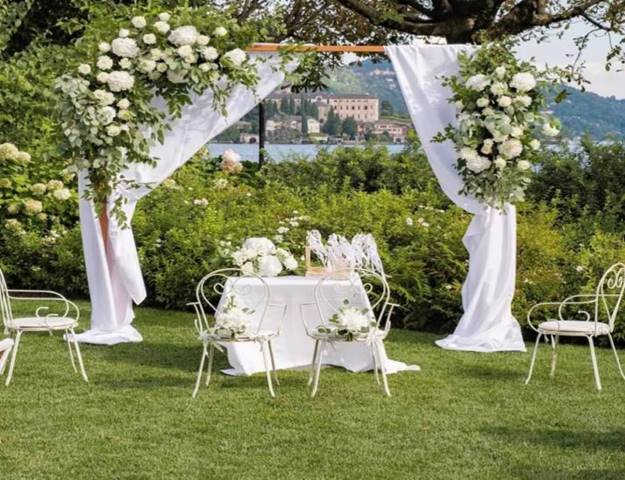 Ideal for a large gathering of friends for a wedding celebration, family reunion or special birthday Casa Fantini is spacious enough to cater for all your guests. 
Situated only one hour away from Milan, Casa Fantini's philosophy is all about 'lake-time'.  The hotel is situated on Lake Orta where everything is designed to be calm, quiet and meditative to create the perfect slow-travel experience. The noise of the gentle waves adapts to the inner rhythms and removes stress.  Undisputedly one of the most magical locations for a hotel, Casa Fantini is an intimate place of harmony where architecture, landscape and light blend in perfect balance and just for a moment, time seems to stand still. 
The hotel was designed by world famous Italian architect Piero Lissoni of Lissoni Architettura, who worked with hotel owner Daniela Fantini, CEO of Fantini Rubinetti, to interpret her vision for a hotel inspired by the slow pace of Lake Orta and to be a contemporary reflection of a home that would enhance the natural heritage of Lake Orta.
Casa Fantini has 5 Superior Rooms, 4 Prestige Rooms, and 2 Suites. Superior Rooms have a spacious terrace with lakefront view overlooking the gardens and all the rooms have luxury bathrooms complete with steam room showers and Fantini Rubinetti bathroom furniture.  Furnishings have a vintage feel with bespoke Italian couches, raw wool rugs, and deep comfortable beds with floor to ceiling glass doors leading to balconies with romantic views over the garden and lake and San Giulio Island. There is a beautiful library filled with books about the lake to help you unwind and relax. 
This contemporary and elegant five-star hotel is the perfect location from which to explore the area by boat, foot, bicycle or by car. Often overlooked for its bigger sisters Como and Maggiore, the lake itself has inspired many writers of the 18th and 19th Century including Lord Byron, Honoré de Balzac and Robert Browning. 
link