As the world watched the tense standoff between those trying to deliver aid to Venezuela and its government's efforts to stop them, I spoke via WhatsApp with Esteban Torbar, a travel agency owner based in the capital, Caracas.
"We don't need to talk about politics," Torbar told me. "The entire world is talking about politics."
So instead, we talked about tourism, present and future, in what appears to be the very definition of a failed state. In Venezuela, two men claim the presidency, inflation is predicted to reach 10 million percent in 2019, corruption is rampant, power outages are common and millions are without sufficient food or proper medical care.
Given all that, it's hard to just pivot to "So, how's business?"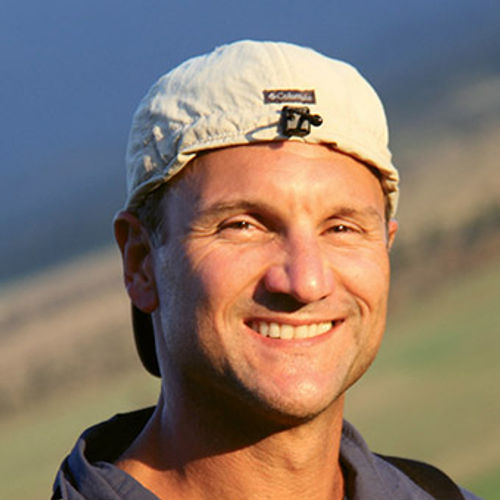 Inbound tourism is "dead," corporate travel is "tiny," and hotel average daily rates are "ridiculous." — Esteban Torbar, Grupo Maso
Torbar's agency, Turismo Maso, is just one of his travel enterprises. He also owns Cayena, a 47-room, boutique hotel in the capital. He's a member of Virtuoso and, for corporate travel, is affiliated with BCD. He's a consolidator, a wholesaler, a receptive tour operator, and he runs a foundation that supports indigenous culture and protects fragile ecosystems through tourism. Together, these operate as Grupo Maso.
Strange as it might sound, it was an uplifting experience to speak with Torbar. He is hard-wired to think about the future but is nonetheless clear-eyed about his present situation.
"It's an extremely destructive business environment," he said of the current state of affairs in his country.
His agency locations, which once numbered 45, are down to six. His financial turnover last year is just 10% of what it was five years ago. His 700 employees have been whittled down to 300.
"I haven't fired anyone," he said. "It's just that so many people have left the country in the past two years."
Inbound tourism is "dead," he said. Corporate travel, which was once the largest piece of his operation, is just a tiny piece of it today. No one is coming to Venezuela to do business, nor is there much domestic or outbound corporate travel. His hotel does better than most, but nationwide average daily rates are "ridiculous" and occupancy averages 35%. The one upside of the exodus of Venezuelans is that many of his clients who have joined the diaspora continue to book travel through his company.
What keeps him inspired is a vision of what life will be like when the crisis ends.
"The focus is to keep [the business] alive and also well-positioned to embrace change once it occurs," he said. "My key priority is talent retention. Next, maintain financial sustainability — not necessarily profitability, but I don't want to lose money."
Anticipating an influx of interest from foreign travel companies once stability returns, he said, "It's critical that we be competitive with potential global players when the reconstruction process begins."
Torbar said the lowest point for the country was last November.
"People had given up hope that things would change," he said. "The economy had collapsed. There were shortages, crime."
The company, which was started by his father, was approaching its 64th anniversary, and he wanted to give his staff a message to motivate them to maintain optimism through all the challenges.
"We had a gathering for our anniversary," he recalled. "What would I tell employees? I thought I should come up with 10 reasons why this crisis could lead to better things."
He came up with 25.
"We are heading toward one of the most amazing reconstruction processes in history," he said, "and I'm confident tourism will be a huge driver in it. Infrastructure — airports, marinas, ports — will be one of the first things redeveloped. The airport infrastructure in this country is great. There are 22 airports, but only five are currently functional. Once things change, there will be lots of opportunities for concessions and business activity around refurbishing and modernizing the airports."
He said Colombia's post-narco recovery is the model he sees Venezuela following. It began with small hospitality initiatives, just bed-and-breakfasts, but soon included larger hotel projects.
"Or look at Spain after Franco," he said. "Progressively, you saw brands develop, and now there are many strong Spanish hotel brands. You'll see the same thing here."
Venezuela is an amazingly beautiful country, privileged from a geographic standpoint, he said.
"A huge, dormant tourism monster. Amazing islands and beaches, friendly people. It will wake up, not by design but by default."
Torbar, who has an MBA from Harvard, said he "was born with economics in the back of my head" and believes that an influx of international companies, seeing opportunity in recovery, will drive a lot of corporate travel, which will generate employment opportunities.
"These are very easy things," he continued. "Also, if they eliminate visas, well, you were a witness to that nightmare." (I had applied for a visa to Venezuela last summer, but after multiple visits to the New York consulate, my request was denied. On my way toward the door after I received my letter of rejection, I was solicited for a bribe to secure a visa. I declined.)
What I found most interesting about Torbar's projections for Venezuela's future was his belief that the very difficulties that his fellow citizens were enduring would become a tremendous advantage when normalcy returns.
"It's hard to deal with economic hardship day to day," he said. "People spend most of their time trying to figure out where and how to buy something. Productivity is low, but that's part of the price you pay, and it's only worth it if you have huge hopes about what will happen in the future."
As a result of the challenges, he said, "the entrepreneurial spirit has skyrocketed. Everyone's an entrepreneur, everyone has a side business to make ends meet: selling T-shirts, dealing in foreign exchange, doing errands. We ran out of plastic bags, so people started making cloth bags from used clothing. And that entrepreneurial spirt will pay out when things change. The things I see have me feeling that people will eventually say everything was worth it."
He acknowledged that he is making "one big assumption: This level of destruction cannot be sustained over time. At some point, it will change. There's no other option," because the current economic model "has proven over and over to be a complete failure."
Torbar sees the origins of today's problems resulting from the private sector ignoring the opportunity and obligation to participate in social development. To him, it is "one of the big learnings" of the crisis.
"We are here because the private sector never took care of their customers — the very poor, those not well-educated or who had no access to opportunities," he said. "Every single business leader has to be engaged, has to make a difference and be responsible. That will be a huge advantage during the reconstruction process. I do it in a tiny area with sustainable tourism, but if everyone put in a tiny effort, we can have amazing results."
Torbar began with his "tiny area" nine years ago, helping three indigenous communities in underdeveloped regions in Venezuela's south begin tourism enterprises. He calls the projects "Eposak," which means "achievement" in a local language. "I'm focused on the future," he said. "I spent a lot of time trying to develop sustainable tourism in an experiential [product] that connects visitors with communities and beauty. The mission is to transform lives through sustainable tourism development."
He said he would urge businesses throughout Latin America to focus more on social development.
I, too, hope that his advice finds a receptive audience among business leaders in Latin America and well beyond. As strongmen governments arise around the world, some, like Venezuela, swing hard left, while others swing hard right. But all have arisen on frustration felt by citizens who believe they have little or no hope and that the elite — in business, government, media, culture — don't care and aren't engaged in what matters most to them.
Torbar has paid a huge price for these insights, hard-earned in the cauldron of "an extremely destructive business environment." His lack of bitterness and his clarity about factors that contributed to current conditions, his ability to continue his enterprises and his hopes for the future all contain important lessons. We ignore them at our own risk.
link